Drug Screening Questions? Talk to Us Today!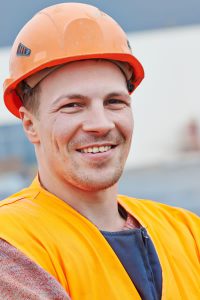 We're ready to answer your questions, develop a customized drug screening
panel for you, or
simply provide more information concerning our drug testing
services.
When you contact the West Virginia Drug Testing Laboratory in Parkersburg, WV
expect to:
Be contacted within 24 hours by local staff concerning your request
Speak with a live person immediately when calling during business hours
Benefit from knowledgeable staff that stays current on all drug testing
methods, drug screening policy
changes and substance abuse trends.
Experience personalized care that is customized to your unique needs
How Can We Help You?
We offer a variety of screening options from customized screening panels,
courier services, on-site collection
and mail-in testing options to monitored
and unmonitored screening. With our commitment to flexibility, quality
and
affordability, we know that we can work together to develop the ideal
screening plan for your business
or personal use.
Call Now for Your Customized Drug Screen Plan!
Main Location
West Virginia Drug Testing Laboratory – Parkersburg, WV (Main Campus)
1531 Garfield Avenue
Parkersburg, WV 26101
304-422-8576
info@wvdrugtesting.com

Monday – Friday 8 a.m. – 4 p.m.
Closed 12 – 1 each day for lunch
*We periodically offer free Saturday screenings for children.
Please contact us for more information.

We offer collection services at the following locations:
Roane County Day Report
325 Main Street
Spencer, WV 25276
Monday – Friday 8:30 a.m. – 4:30 p.m.
*Please call for later appointments
Jackson County Day Report
222 Main Street West
Ripley, WV 25271
Monday – Friday 8:00 a.m. – 12:30 p.m.
*Please call for later appointments
Ritchie County Day Report Center
115E Main Street,
Room 104
Harrisville, WV 26362
304-422-8576
Monday – Friday
8:00 a.m. – 4:00 p.m.
*Please call for later appointments
Pleasants County Day Report Center
213 2nd Street,
Suite 201
Saint Marys, WV 26170
304-422-8576
Monday, Wednesday, Thursday, Friday: 7:30 a.m. – 3:30 p.m.
Tuesday 8:00 a.m. – 4:00 p.m.
*Please call for later appointments