Drug Screening Services for Physicians

West Virginia Drug Testing Laboratory provides professional and reliable drug screening services for your health care facility.
We offer customized packaging for your individual drug testing needs. Whether it's pre-employment drug screening services or random drug screening implementation among current employees, we support your company drug testing policy  through our drug screens.
We also provide drug and alcohol testing services for your patients and can customize each drug test for a particular patient's needs.
At the WV Drug Lab, we know that your time is limited. That's why we offer direct billing to your insurance agency so that the trail of paperwork never has to cross your desk.
Reagent Package Inserts (PDF)
Benefits of West Virginia Drug Testing Laboratories:
Ease of delivery- a courier can be appointed to pick up samples
Same day results
Immunoassy method used
CLIA certified
Validity testing on all specimens
You never see a bill- we bill all insurance companies direct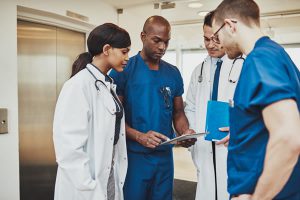 Drug Screening Collection Options
The West Virginia Drug Testing Laboratory serves as a courier service to physician offices looking to have their urine samples tested off-site.
Drug screening services for physicians offices requires a Demographic Sheet which would include the following:
Patient name, DOB, address, phone number, SSN
Doctor's signed order
Copy of insurance card